Lyrid Meteor Shower in 2018
The Lyrids peak on April 22–23. A Half Moon may make viewing conditions difficult. Named after constellation Lyra, the Lyrids are one of the oldest known meteor showers.
Where Can I See the Lyrids?
The radiant, the point in the sky where the meteors seem to emerge from, lies near Vega, one of the brightest stars this time of the year.


When Can I See the Lyrids?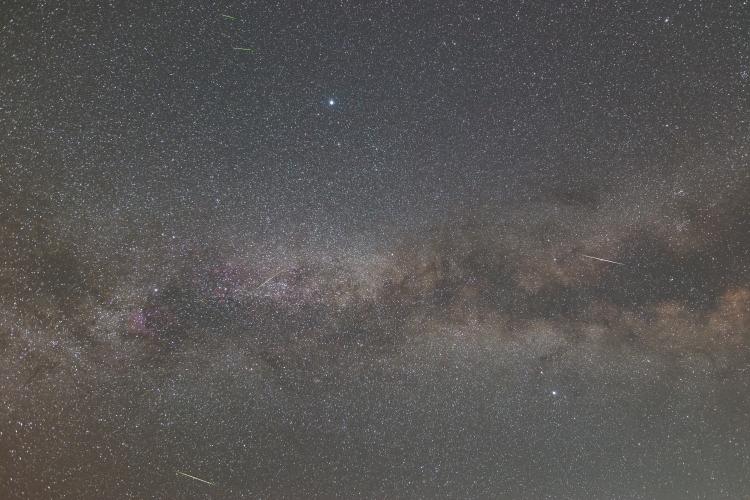 The Lyrid Meteor Shower is usually active between April 16 and 25 every year. It tends to peak around April 22 or 23.
While people in the Northern Hemisphere are best located to view the Lyrids, those in the mid-Southern Hemisphere latitudes can also see the shower between midnight and dawn.
The best time to see shooting stars from the Lyrids is after nightfall and before dawn, weather permitting, of course.
Dust From Comet Thatcher
The Lyrids are created by debris from comet Thatcher, which takes about 415 years to orbit around the Sun.
Location in the Sky Tonight
NOTE: The table below changes every day to show the coming night's location
Lyrids meteor shower for Washington DC (Night between April 21 and April 22)
Time
Azimuth/Direction
Altitude
Sat 9:00 pm
44°
0.7°
Sat 10:00 pm
53°
9.1°
Sat 11:00 pm
61°
18.9°
Sun 12:00 midnight
68°
29.4°
Sun 1:00 am
75°
40.5°
Sun 2:00 am
82°
51.9°
Sun 3:00 am
90°
63.5°
Sun 4:00 am
104°
75.1°
Sun 5:00 am
157°
84.7°
Direction to see the Lyrids in the sky:
Altitude is height in degrees over horizon.
Set your location
How to Watch Meteor Showers
Check the weather: Meteors, or shooting stars, are easy to spot, all you need is clear skies and a pair of eyes.
Get out of town: Find a place as far away as possible from artificial light.
Prepare to wait: Bring something to sit or lie down on. Stargazing is a waiting game, so get comfortable.

Meteor Showers Library
April: Lyrids
---
Meteor Shower Animation beta
Our Meteor shower animation is still in development, so your feedback is much appreciated.
Send us your feedback
---