Lyrid Meteor Shower in 2017
In 2017, the Lyrids are expected to peak on April 22 and 23. A Waning Crescent Moon (the phase right before a New Moon) will make for good viewing conditions.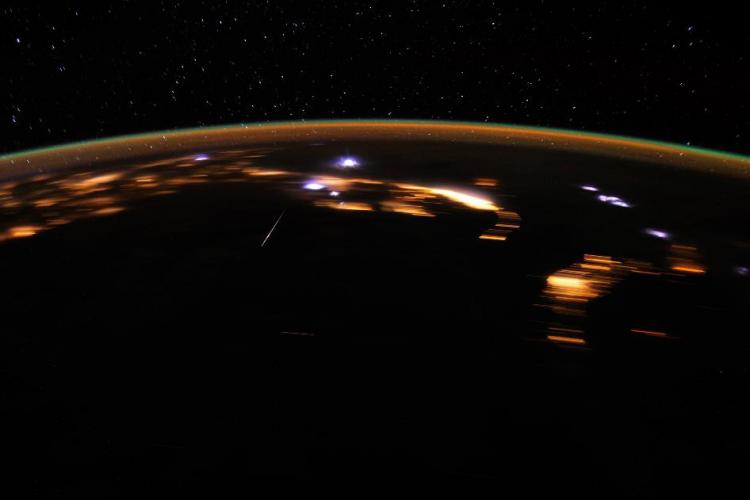 When Can I See the Lyrids?
The Lyrid Meteor Shower is usually active between April 16 and April 25 every year. It tends to peak around April 22 or April 23. The best time to watch it is after midnight and before dawn.
The best time to see shooting stars from the Lyrids is after nightfall and before dawn, weather permitting, of course.
Dust From Comet Thatcher
The Lyrids are created by debris from comet Thatcher, which takes about 415 years to orbit around the Sun.
Where Can I See the Lyrids?
Considered to be the oldest known meteor shower, the Lyrids are named after constellation Lyra. The radiant point of the shower - the point in the sky where the meteors seem to emerge from - lies near the star Vega, one of the brightest stars in the sky during this time of the year.
While people in the Northern Hemisphere are best located to view the Lyrids, those in the mid-Southern Hemisphere latitudes can also see the shower between midnight and dawn.
Astronomers suggest looking up towards the East to see shooting stars from the Lyrids, the table below shows the exact direction of the Lyrids from your location.
Location in the Sky Tonight
A slight chance to see Lyrids; the table below is updated daily and shows the position for the coming night.
Lyrids meteor shower for Washington DC (Night between April 25 and April 26)
Time
Azimuth/Direction
Altitude
Tue 9:00 pm
47°
0.7°
Tue 10:00 pm
56°
9.6°
Tue 11:00 pm
64°
19.7°
Wed 12:00 midnight
72°
30.5°
Wed 1:00 am
79°
41.8°
Wed 2:00 am
87°
53.4°
Wed 3:00 am
97°
65.1°
Wed 4:00 am
116°
76.3°
Wed 5:00 am
184°
83.1°
Direction to see the Lyrids in the sky:
Altitude is height in degrees over horizon.
Note that this is not the prime period to watch the Lyrids, so there may be few or no meteors visible this night. Set your location
How to Watch Meteor Showers
Check the weather: Meteors, or shooting stars, are easy to spot, all you need is clear skies and a pair of eyes.
Get out of town: Find a place as far away as possible from artificial light.
Prepare to wait: Bring something to sit or lie down on. Star gazing is a waiting game, so get comfortable.

Meteor Showers Library
April: Lyrids