500 Days to the 'Ring of Fire' Eclipse Across the Americas
The timeanddate mobile observatory will be in Roswell, New Mexico, for an annular solar eclipse on October 14, 2023.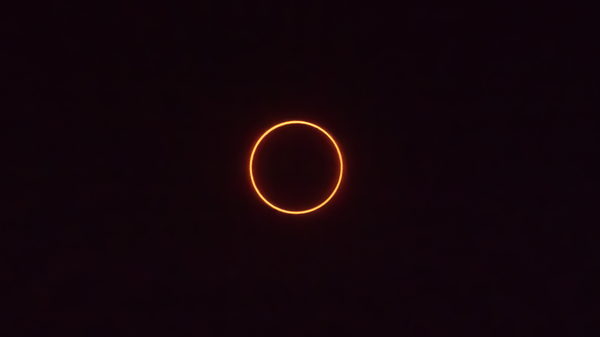 Eclipse Countdown Begins
This Wednesday (June 1) marks 500 days to go until a major solar eclipse happens across North and South America.
The annular eclipse—where the Moon turns the Sun into a dazzling 'ring of fire'—takes place on Saturday, October 14, 2023. It will be visible from parts of the United States, Mexico, Central America, Colombia, and Brazil.
timeanddate has exciting plans for the event: our team will be broadcasting live from the world-famous city of Roswell, New Mexico.
"Roswell is a quirky, fun town," says Peggy Bohlin, president of the Roswell Astronomy Club, "and the skies are amazing here."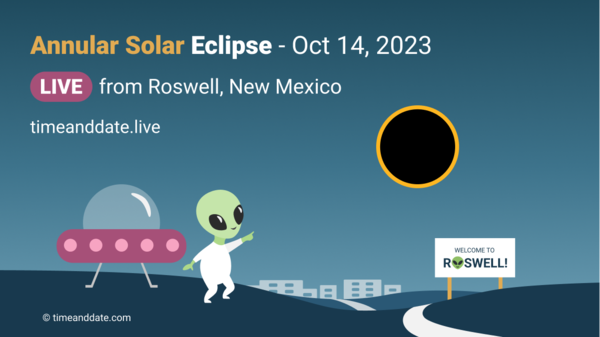 The Roswell Astronomy Club
We're proud to be collaborating with the Roswell Astronomy Club, which has been active in the city for over 50 years.
"We've been in existence for quite a while," says Peggy. "The club was started by a teacher at a local middle school—one of the original student members, Roy Frazor, is still part of the club today."
Peggy is a retired schoolteacher whose current roles also include Space Foundation Teacher Liaison, volunteer for the Solar System Ambassadors program, and Space Station Ambassador.
"Roswell has a rich space history," she points out, giving examples that range from rocket pioneer Robert Goddard, who was based in Roswell in the 1930s, to skydiver Felix Baumgartner, who made a parachute jump from 39,000 meters (128,000 feet) above Roswell in 2012.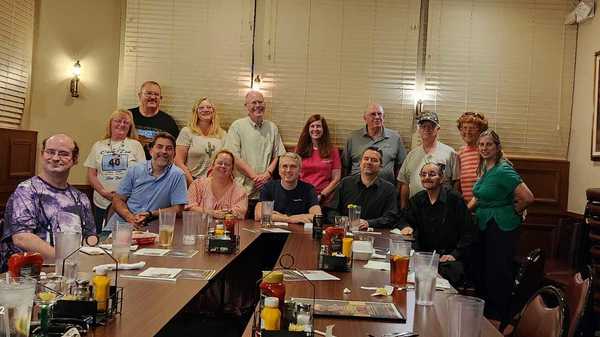 New Mexico Takes Center Stage
For the United States, the eclipse will be part two of a trilogy: it comes six years after the "Great American" eclipse of August 21, 2017, and six months before a total eclipse across Mexico, the US, and Canada on April 8, 2024.
The October 2023 ring of fire will be visible along a narrow path of annularity that runs from Oregon to Texas.
New Mexico is likely to have the best weather prospects for the event, and the path of annularity includes four of the state's five biggest cities: Albuquerque, Rio Rancho, Santa Fe, and Roswell.