Ningaloo Eclipse Wows Millions
Eclipse enthusiasts around the world just witnessed a rare hybrid solar eclipse that graced the skies above parts of Australia and Asia. Watch the highlights from our live stream.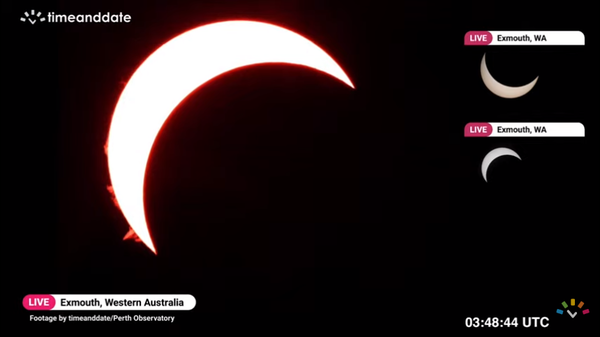 Live from the Ningaloo Coast
Timeanddate's mobile observatory traveled all the way from Norway to the Ningaloo Coast in Western Australia to capture live footage of the April 20, 2023 solar eclipse for viewers around the world, in collaboration with Perth Observatory.
Here's how the eclipse totality looked:
An Annular-Total Solar Eclipse
A hybrid solar eclipse looks like a total eclipse in some areas along the eclipse path, and like an annular eclipse in others—and it's all due to Earth's curvature.
10 things about the April 2023 total solar eclipse
The total phases of today's eclipse were only visible in parts of Australia, East Timor, and Indonesia.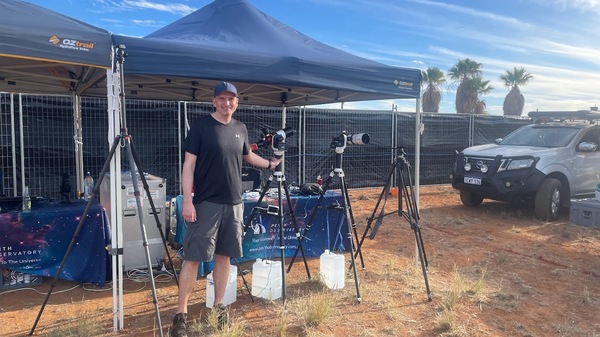 Images from timeanddate.com (Steffen Thorsen), Perth Observatory (Matt Woods), and MIT-NASA Eclipse Expedition (Michael Person, Theo Boris, Milo Dantowitz).