Norfolk Island Changes Time Zone
Norfolk Island shaves 30 minutes off time zone to align with mainland Australia.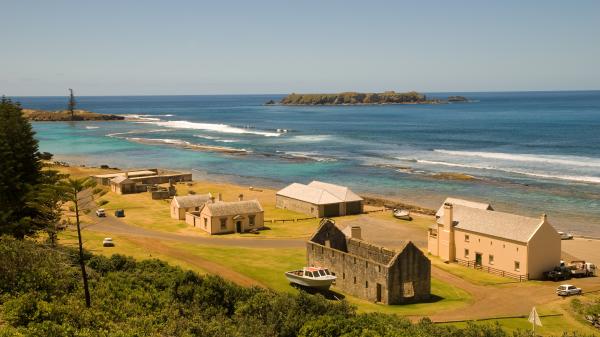 Clocks in Norfolk Island will be set back 30 minutes at 02:00 (2:00 am) to 01:30 (1:30 am) on October 4, 2015.
Norfolk Time (NFT) will then be 11 hours ahead of UTC.
As DST Starts in Australia
Norfolk Island will switch to the new time zone as Daylight Saving Time (DST) starts in most of Australia.
This will give Kingston the same time as Canberra, Melbourne, and Hobart during the DST period.
No DST on Norfolk Island
Norfolk Island does not use DST and will follow the new time zone all year round. This means that when mainland Australia ends DST in the fall they will be one hour ahead of their neighboring states.
Boost Tourism
The half hour time zone has caused technical issues with computers and other electronics for the islanders.
The government of Norfolk Island believes that the time change will resolve the issues, make it easier for local businesses to line up with the mainland, and give a boost to tourism on the island.