Long Weekends in the US and the UK
A long weekend happens when a holiday falls on a Monday or a Friday. Scroll down to find a list of recurring long weekends in the US and the UK.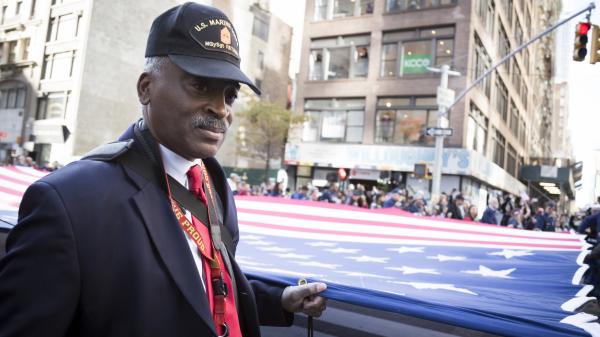 Three-Day Weekend
When there is a public holiday on a Friday or a Monday, it creates a long weekend. In the UK and Australia, these three-day weekends are often called Bank Holiday Weekends.
Four-Day Bridge Weekend
A working day that is sandwiched between a holiday and a weekend is called a bridge day. One example is Black Friday, the day after Thanksgiving, which is a bridge day that reoccurs every year in the US. Many people have a day off work or choose to take a day from their quota of annual leave to create a four-day break.
In countries where Monday is the first day of the week on the calendar, they sometimes call a long weekend an oval weekend because if you want to include three consecutive days on a calendar, you have to draw an oval around them, rather than a circle.
When Is the Weekend?
Saturday is part of the weekend all over the world, but it varies if people have Sunday or Friday off. The Christian or Western world marks Sunday as their day of rest and worship. Muslims rest and pray on Friday, Jews start the weekend on Friday evening and continue into Saturday (Sabbath).
Long Weekends in the US
Some of the weekends listed below occur every year, while others only occur some years.
Bank Holidays in the UK
Bank holidays are, as the name suggests, official holidays when banks and most businesses are closed. Some are observed on the same day all over the UK, but sometimes the date varies from one area to another. Some bank holidays always create long weekends, while others do so only some years.
Royal Bank Holidays
Some years, people in the UK have enjoyed an extra bank holiday for royal celebrations, for example when Prince Charles married Diana in 1981. 30 years later, there was another bank holiday to celebrate Prince William's wedding to Kate in 2011, as well as for the Queen's Diamond Jubilee in 2012.
These additional bank holidays costs the UK economy between £1.2bn and £2.3bn (from US$1.55bn to US$2.9bn), according to different sources. Recently, especially after the financial recession in the UK during the late 2000s and early 2010s, several politicians suggested putting an end to bank holidays altogether. However, they seem to agree that this would be a hugely unpopular task.