Dec

15

Fun Holiday – Ugly Sweater Day
The third Friday of December is Ugly Sweater Day.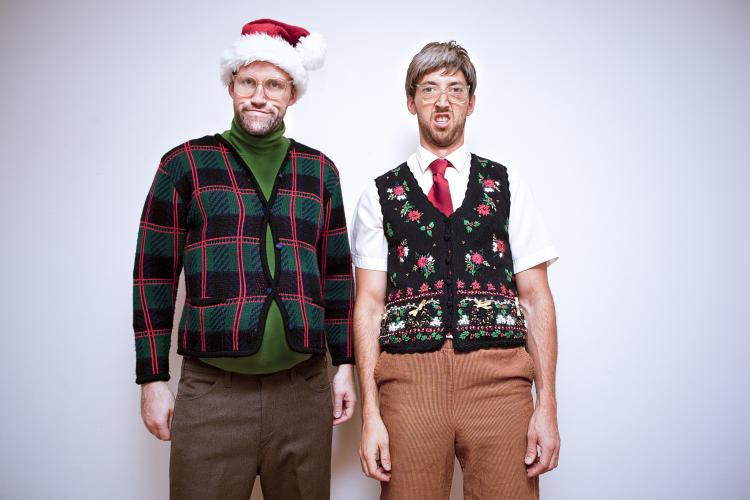 On this day, get in the holiday spirit and flaunt those ugly holiday sweaters (thanks, Grandma!) you have been too embarrassed to wear in public. In many countries, the holiday is associated with fundraising events for children's charity.
A similar holiday, Christmas Jumper Day, is celebrated every year as part of a fun raising event by Save the Children, a not for profit organization. In 2017, it is on December 15 as well.
How to Celebrate?
Take that ugly sweater out and wear it in public, chances are, you won't be the only one wearing the Rudolph sweater grandma made for you ten years ago.
Don't have an ugly sweater? Make one of your own. Bedazzle an old or thrifted sweater, add embroidered holiday motifs and some sequins, and voila, you are ready for Ugly Sweater Day.
Host an ugly sweater party. Have your guests contribute to charity and hold an ugly sweater competition. The person flaunting the ugliest sweater goes home with the top prize.
Did You Know...
...that the word cardigan, which is a type of sweater that is open from the front, comes from James Thomas Brudenell, the 7th Earl of Cardigan? The English general was thought to have worn such as sweater while leading a cavalry charge at Balaclava in 1854.
Ugly Sweater Day Observances
Fun Holiday: Ugly Sweater Day Observances
Year
Weekday
Date
Name
2023
Fri
Dec 15
Ugly Sweater Day
2024
Fri
Dec 20
Ugly Sweater Day
2025
Fri
Dec 19
Ugly Sweater Day
2026
Fri
Dec 18
Ugly Sweater Day
2027
Fri
Dec 17
Ugly Sweater Day
2028
Fri
Dec 15
Ugly Sweater Day
2029
Fri
Dec 21
Ugly Sweater Day
2030
Fri
Dec 20
Ugly Sweater Day
2031
Fri
Dec 19
Ugly Sweater Day
2032
Fri
Dec 17
Ugly Sweater Day