Massachusetts May Change Time Zone
Massachusetts is launching a study into permanently changing its time zone to Atlantic Standard Time, leaving DST behind at the same time.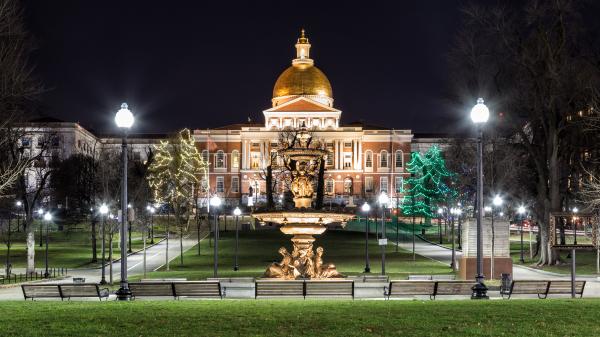 A bill establishing a panel who will study the effects of permanently setting the clocks forward 1 hour in Massachusetts has passed in State Legislature.
The bill proposes a shift from Eastern Standard Time (EST) to permanent Atlantic Standard Time (AST), abolishing Daylight Saving Time (DST) in the process.
More Sunlight in Winter
The idea is that changing to AST will provide 1 hour of additional sunlight on dark winter evenings. Sunsets in Boston are as early as 16:12 (4:12 pm) in December.
Governor Charlie Baker signed the bill on August 10, 2016. The study of how a possible time zone shift would impact the regional economy, education, public health, transportation, and energy consumption, is to be completed by July 31, 2017.
Citizens' Petition
Quincy citizen Tom Emswiler started the discussion on a potential time change. After moving to Massachusetts from Virginia in 2011, he wasn't prepared for the early sunsets. In 2014 he wrote a letter to The Boston Globe arguing that a shift to AST, with 1 more hour of light in the afternoons, could both benefit people's health as well as the state's future economy.
After being contacted by readers supporting his views, Emswiler petitioned his local senator to pen and propose a bill suggesting the time change.
Already Using the Time
Emswiler argues that because of DST, Massachusetts is already on the same time as Atlantic Standard Time (AST) from March to November. In fact, 34 out of the 52 weeks in a year, the state uses Eastern Daylight Time (EDT) with the same UTC-offset as AST: UTC-4.
Time difference between cities
Common Discussion
Bills to change time zones, or remove DST, are common in American State Legislature. Recently, a bill proposing to abolish DST was stopped in the California State Senate.
In Alaska, a proposal to change the time zone by 1 hour and remove DST permanently is advancing in the State Legislature.
Time Zones in the US
Mainland US has 4 general time zones:
Alaska and Hawaii follow their own time zones. Hawaii and most of Arizona do not use DST.