Jul

11

Fun Holiday – Cheer Up the Lonely Day
Make someone smile on Cheer up the Lonely Day. Annually celebrated on July 11, the unofficial holiday aims to encourage people to give some of their time to make people who are lonely smile.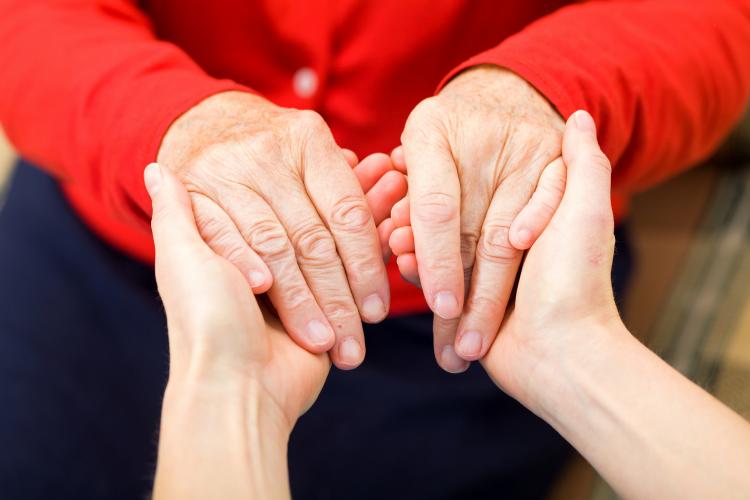 Loneliness is an inevitable part of life. For some people, it can be temporary, and for others it may be a daily struggle. Loneliness can affect the young and the old, and people from all walks of life. It can be harmful to the mental, physical, and social health of those suffering from it.
Bringing Cheer
Cheer Up the Lonely Day aims to spread awareness about the damaging effects of loneliness and asks for people to give some of their time to bring happiness and cheer into the lives of those who may be lonely.
How to Celebrate?
This is one holiday that is easy to celebrate. All you need to do is make someone feel loved. If you know someone who could use your company, spend some time with them, make them their favorite meal, give them some encouragement, and let them know that you enjoy your time with them.
If the person lives far away, send them a note to tell them that you miss them and that you think about them. Or what about sending them a little gift - perhaps their favorite candy or a bunch of flowers?
Volunteer your time to work with the elderly in a nursing home - not only will you be bringing cheer in their lives, you may get to hear some amazing stories about their past.
Learn more about the connection between mental health and loneliness and what you can do to ward off loneliness in your life and in the lives of others.
Invite someone who has just moved to your town for coffee and cake and get to know them better.
Did You Know...
...that some people can have a real fear of being lonely? Autophobia is the fear of being alone.
Cheer Up the Lonely Day Observances
Fun Holiday: Cheer Up the Lonely Day Observances
Year
Weekday
Date
Name
2023
Tue
Jul 11
Cheer Up the Lonely Day
2024
Thu
Jul 11
Cheer Up the Lonely Day
2025
Fri
Jul 11
Cheer Up the Lonely Day
2026
Sat
Jul 11
Cheer Up the Lonely Day
2027
Sun
Jul 11
Cheer Up the Lonely Day
2028
Tue
Jul 11
Cheer Up the Lonely Day
2029
Wed
Jul 11
Cheer Up the Lonely Day
2030
Thu
Jul 11
Cheer Up the Lonely Day
2031
Fri
Jul 11
Cheer Up the Lonely Day
2032
Sun
Jul 11
Cheer Up the Lonely Day