Jun

25

Fun Holiday – Please Take my Children to Work Day
Please Take my Children to Work Day first began as a tongue-in-cheek holiday for overworked and tired stay-at-home mothers to take a day off from their routines. The holiday is celebrated annually on June 25.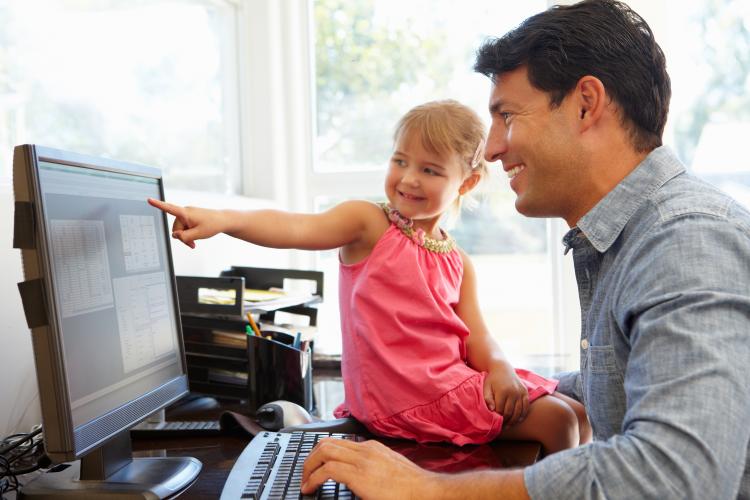 Today, as times have changed, this day applies to any parent who would like to take a break from their parental duties.
The unofficial holiday, which is not be confused with Take Our Daughters and Sons to Work Day, was created in 2003 by Jen Singer of MommaSaid.net - a parenting blog. The holiday encourages friends and family to take care of the children so that the stay-at-home parent can have some time to relax and rejuvenate.
The holiday is also sometimes celebrated on June 30 or on the last Monday of June.
How to Celebrate?
Being a stay-at-home parent can be one of most rewarding as well as an exhausting experience for parents. This unofficial holiday is a great excuse for them to take a break and enjoy some much-needed me-time. Here are some ways to celebrate it:
Ask friends or family members to look after your children for the day. And if they can't, hire a babysitter and take the day off to pamper yourself. Go to the spa or take the day to go to the movies or shop or do anything else that you may not be able to do on a normal day.
If you know someone who is a stay-at-home parent, take this day to show your appreciation of them. Do something nice for them - take them out for an adults-only lunch or volunteer to babysit their children so that they can have some much needed time to themselves.
Did You Know…
…that a new-born child has 300 bones while a fully grown adult has 206? The bones fuse together as the child grows.
Please Take my Children to Work Day Observances
Fun Holiday: Please Take my Children to Work Day Observances
Year
Weekday
Date
Name
2023
Sun
Jun 25
Please Take my Children to Work Day
2024
Tue
Jun 25
Please Take my Children to Work Day
2025
Wed
Jun 25
Please Take my Children to Work Day
2026
Thu
Jun 25
Please Take my Children to Work Day
2027
Fri
Jun 25
Please Take my Children to Work Day
2028
Sun
Jun 25
Please Take my Children to Work Day
2029
Mon
Jun 25
Please Take my Children to Work Day
2030
Tue
Jun 25
Please Take my Children to Work Day
2031
Wed
Jun 25
Please Take my Children to Work Day
2032
Fri
Jun 25
Please Take my Children to Work Day