Jun

10

Fun Holiday – Iced Tea Day
June 10 is Iced Tea Day. Say hello to the summer and celebrate this delicious and refreshing holiday by treating yourself to a big glass of iced tea.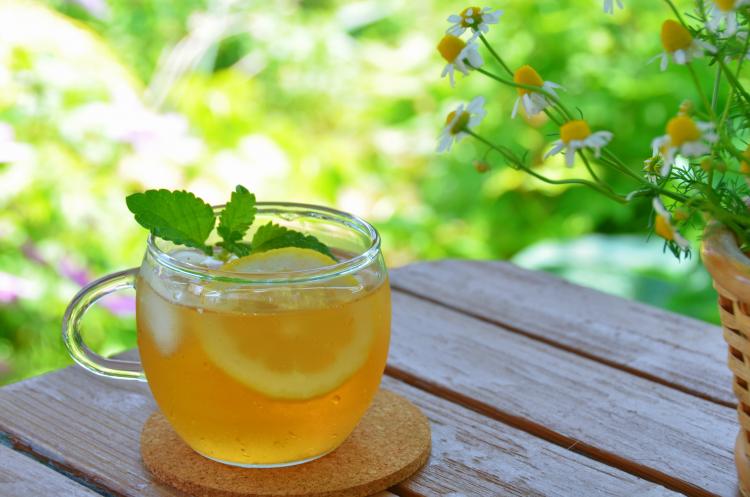 Iced tea is a beverage made by cooling or chilling brewed tea. Generally served with ice, iced tea is a popular beverage around the world and is usually made from green or black tea.
Iced tea can be served sweetened or unsweetened, plain or with added flavors - usually lemon or peach. Some countries, however, have their special version of this drink. In Brazil, it is made from Yerba Mate, while in Taiwan it is usually served with milk or condensed milk and tapioca pearls.
Sun Tea
In some parts of the world, iced tea is made by steeping the tea in water for a longer time at a lower temperature instead of boiling the tea with water. Usually, this is done by leaving the tea in the Sun to steep. This is known as sun tea.
How to Celebrate?
Mix up a fresh batch of ice tea and have your friends and family over to enjoy the day outdoors with some ice tea.
Experiment with different flavors of ice teas. What about adding some summery fruits or perhaps some alcoholic liquor?
In the Southern Hemisphere, and getting ready for the winter? Don't fret. Treat yourself to a tall glass of iced tea and enjoy the last few days of summer!
Did You Know…
…that tea is the second most popularly consumed beverage in the world? The first is water.
Iced Tea Day Observances
Fun Holiday: Iced Tea Day Observances
Year
Weekday
Date
Name
2023
Sat
Jun 10
Iced Tea Day
2024
Mon
Jun 10
Iced Tea Day
2025
Tue
Jun 10
Iced Tea Day
2026
Wed
Jun 10
Iced Tea Day
2027
Thu
Jun 10
Iced Tea Day
2028
Sat
Jun 10
Iced Tea Day
2029
Sun
Jun 10
Iced Tea Day
2030
Mon
Jun 10
Iced Tea Day
2031
Tue
Jun 10
Iced Tea Day
2032
Thu
Jun 10
Iced Tea Day