Sep

10

Fun Holiday – Swap Ideas Day
September 10 is Swap Ideas Day. It is a day to share thoughts, barter goods, exchange ideas, trade opinions and discuss viewpoints with family members, friends, co-workers and strangers.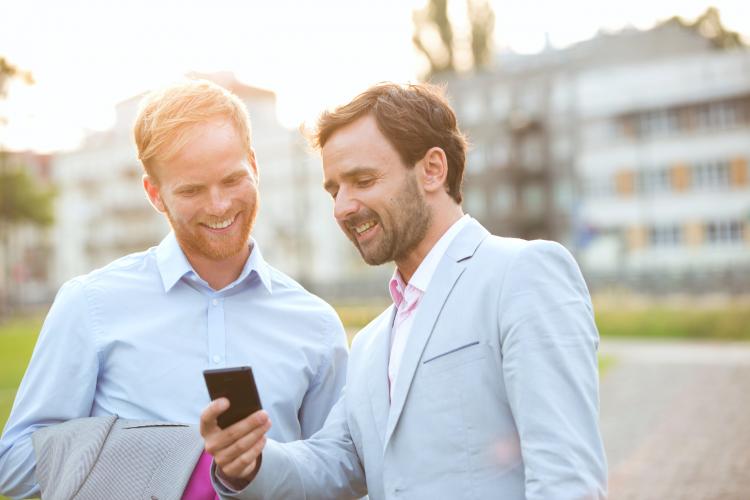 This unofficial holiday is a celebration of the collaborative spirit. It promotes the notion that knowledge grows best when shared and that best ideas come about through teamwork. After all, two (or more) heads are better than one!
The day is also known in the United States as National Swap Ideas Day.
How to Celebrate?
Have a million dollar idea? Get together with a trusted family member, friend and co-worker and talk to them about what you have in mind. Who knows, they may come up with something that may make your plan better and easy to implement?
Is there a problem that is bothering you? Exchange ideas with someone to figure out a solution to your quandary.
And remember, you don't have to swap serious ideas on Swap Ideas Day. Have some fun with what you swap. For example, what about exchanging knitting or sewing patterns with fellow artists or swapping recipes or food items with other cooks? Love reading? Have a friend lend you their favorite book and loan your favorite author's book to them in return.
Host a favorite things party. Ask everyone to bring their favorite thing for all the other guests. The favorite thing could be a tube of toothpaste, a bottle of some beverage or a pen. Make sure to set a maximum budget. During the course of the party, swap everyone's favorite thing with each other. By the end of the party, you may just go back home with some more new favorite things!
Host a book swap meet. Ask everyone to bring a book or two that they no longer want to hold on to, pile the books on a table and let people choose a book to take back home.
Attend a swap meet. A swap meet is a type of market where people barter products and merchandise.
Did You Know…
…that the use of the word swap originated in the 13th century? Then swap was used to refer to the sound of hitting. In the 16th century, the word came about to mean exchange, because people used to hit their hands together to indicate that they had come to an agreement.
Swap Ideas Day Observances
Fun Holiday: Swap Ideas Day Observances
Year
Weekday
Date
Name
2023
Sun
Sep 10
Swap Ideas Day
2024
Tue
Sep 10
Swap Ideas Day
2025
Wed
Sep 10
Swap Ideas Day
2026
Thu
Sep 10
Swap Ideas Day
2027
Fri
Sep 10
Swap Ideas Day
2028
Sun
Sep 10
Swap Ideas Day
2029
Mon
Sep 10
Swap Ideas Day
2030
Tue
Sep 10
Swap Ideas Day
2031
Wed
Sep 10
Swap Ideas Day
2032
Fri
Sep 10
Swap Ideas Day