Time Change 2019 in Antarctica
Next change:
1 hour Back
Apr 7, 2019, 3:00 am
In some areas of Antarctica
◢
Country: Antarctica
Abbreviations: AQ, ATA
Time Zones: 24+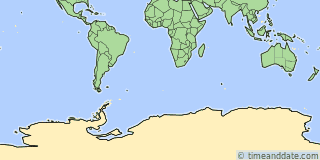 Is there Daylight Saving Time in Antarctica?
Although most research stations in Antarctica lie within the Antarctic Circle where Daylight Saving Time (DST) does not make sense as a measure to conserve energy, some of them change their clocks every year to stay in sync with the countries that operate or supply them.
Vostok Station, for example, doesn't use DST as it is in the Antarctic Circle and experiences 24 hours of sunlight during the summer and 24 hours of darkness in the winter.
McMurdo Station, however, follows New Zealand Standard Time (NZST) during standard time and New Zealand Daylight Time (NZDT) during the DST period in New Zealand.
The Norwegian research station Troll switches between Greenwich Mean Time (GMT) and Central European Summer Time (CEST), which are 2 hours apart.
Which States use Daylight Saving Time in 2019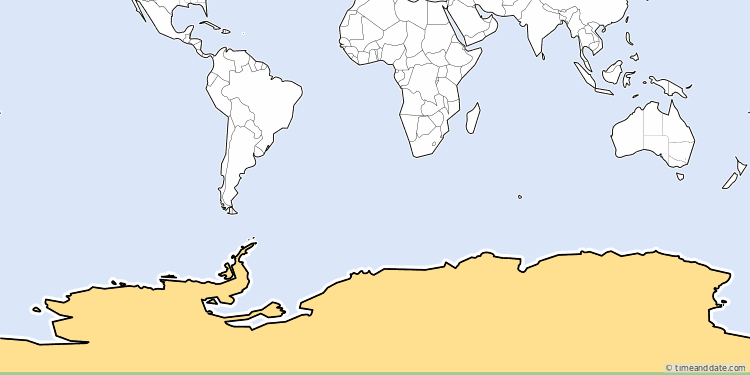 Daylight Saving Time Info
Daylight Saving Time History in Antarctica