Newsletter Issue 114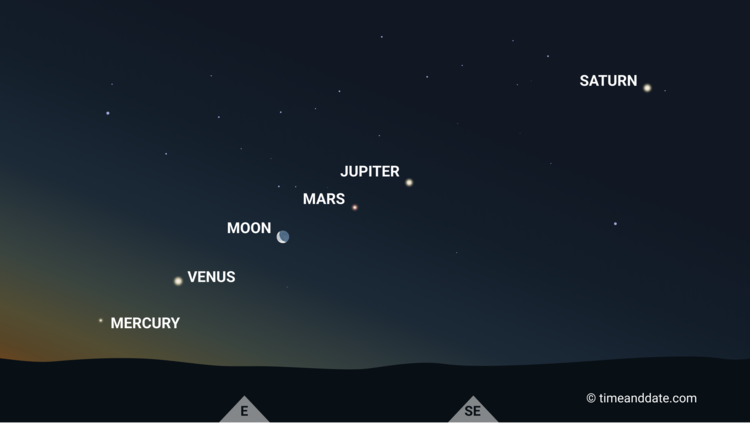 Mercury, Venus, the Moon, Mars, Jupiter, and Saturn will line up in the pre-dawn sky this month. The Sun will make its appearance in this celestial choreography in the form of a reddish glow coming from just beneath the horizon.
The image above is from our Night Sky Map showing the view from New York City, USA, at 04:40 (4:40 am) local time on June 24.
At about 09:13 UTC on Tuesday, June 21, the Sun will be directly over the Tropic of Cancer in the Northern Hemisphere. This marks the June solstice, the first day of astronomical summer in the northern half of the globe. In the south, the June solstice is the winter solstice and the first day of winter.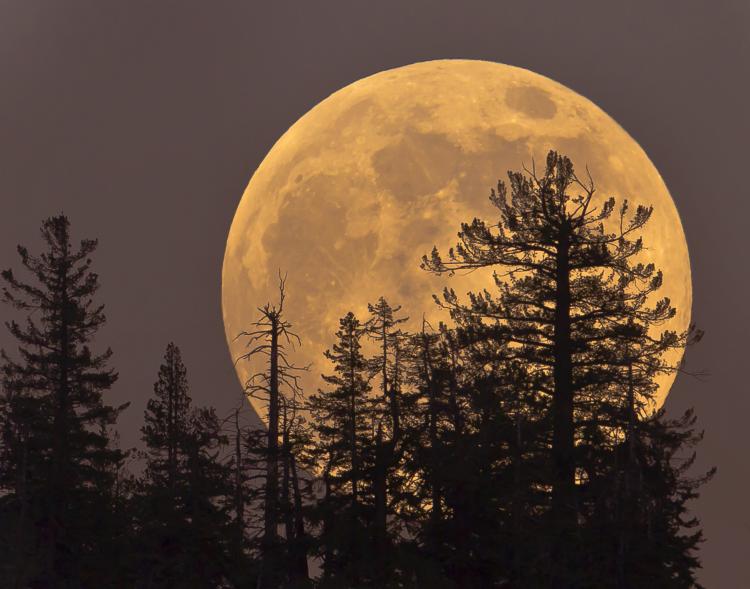 June's Full Moon, aka Strawberry Moon after the plentiful strawberries that grow during this time of the year in the Northern Hemisphere, is also a Super Full Moon.
A Supermoon looks bigger than a regular Full Moon, making it an excellent subject for photographs. Catch it as it rises above the horizon!
2023 Editions
2022 Editions
Previous Editions