Newsletter Issue 115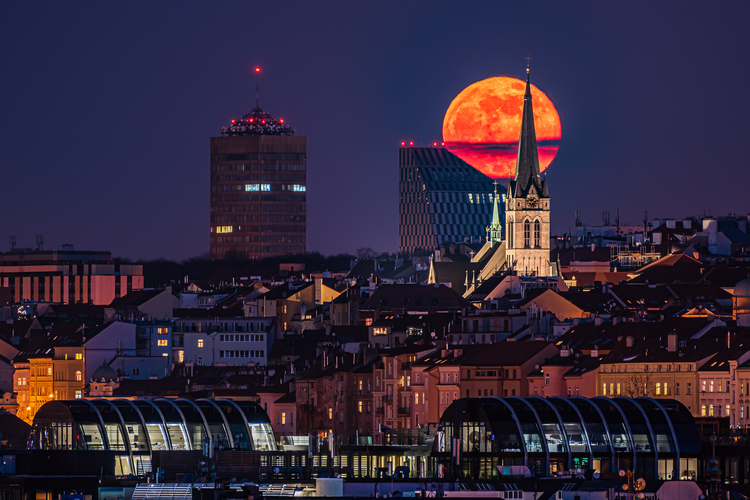 On July 13, a Supermoon will illuminate the night skies. July's Full Moon, a.k.a. Buck Moon, will look brighter and larger as it takes place around the same time the Moon makes its closest approach to the Earth for 2022.
A fascinating claim is circulating the internet: that there's a moment each year when 99% of the world's population gets sunlight. Is it true? And if so, when does it happen?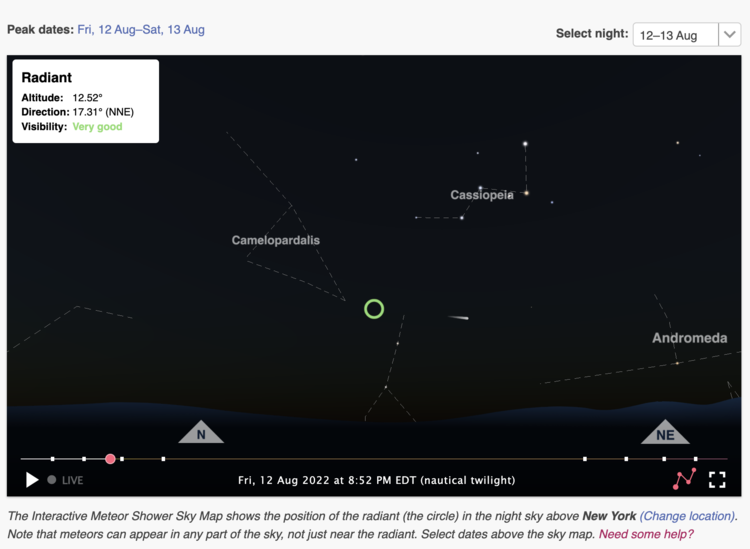 The Perseids, one of the most prolific meteor showers of the year, will become active around July 17. It peaks on Aug 12–13, around the time of the Full Moon, which will impede viewing. If the weather cooperates, you might be able to see anywhere from 60 to 100 meteors during the peak.
The image above is from our Interactive Meteor Shower Sky Map, showing the radiant position in the night sky above New York on the night of Aug 12.
2023 Editions
2022 Editions
Previous Editions