Newsletter Issue 79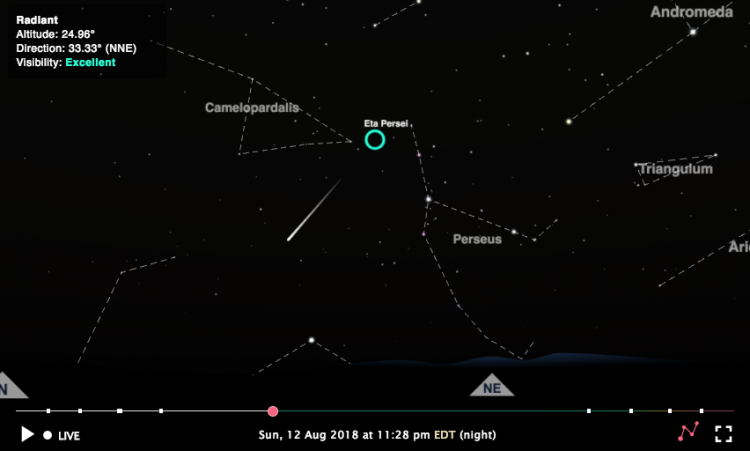 One of the brightest meteor showers of the year, the Perseids, is active now. It peaks around August 11–13, 2018, with up to 100 meteors in per hour. If the skies are clear, the Persieds can be seen from almost all over the Northern Hemisphere and from some parts of the Southern Hemisphere.
Use our Interactive Meteor Shower Sky Map to see where to look up for shooting stars. A visibility conditions meter tells you the best time of the night to view the shower so you won't have to stay up all night waiting.
On mobiles and tablets, it's now even easier to spot meteor showers. Simply click on the 360 icon and point your screen toward the sky after sunset. Follow the red arrow until you see a circle.
Don't worry; you can watch our stream of the longest total lunar eclipse of the century whenever you like. The high-quality footage from the timeanddate.com team in Santorini, Greece, was also used by NASA and many other broadcasters.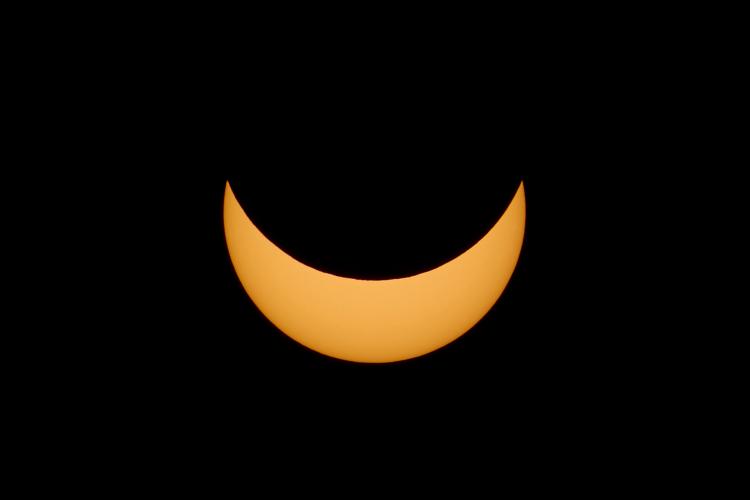 This partial solar eclipse will be visible from northern parts of North America, northern and eastern Europe, eastern Russia, and a few other places. Check out our brilliant eclipse maps and animations to find out when and where the eclipse can be seen.
Be sure you protect your eyes if you are lucky enough to see it in person!
2022 Editions
2021 Editions
2020 Editions
Previous Editions