Time Facts from Europe
Which was the first European country to adopt Daylight Saving Time (DST)? What was Paris Mean Time and how many countries used it? Find out all about the history of time and DST in Europe.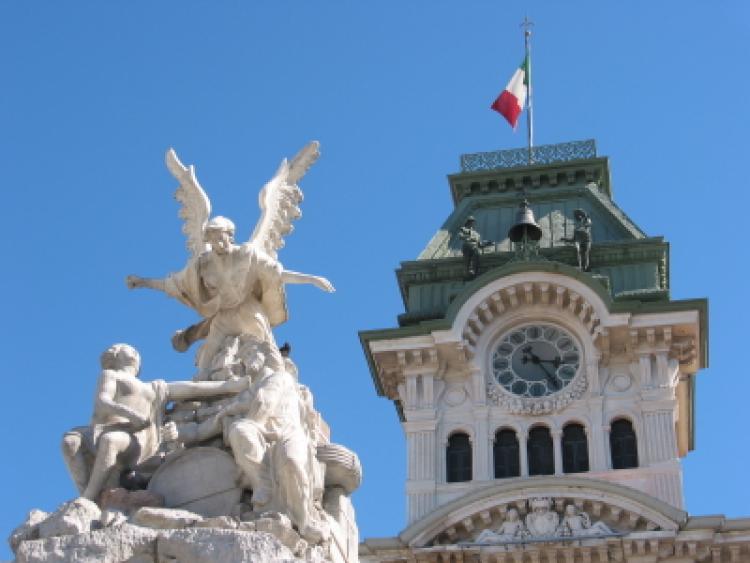 The time in your city/location.
France and Spain
When GMT became the universal reference standard – in 1884 all other times being stated as so many hours ahead or behind it – but the French continued to treat Paris as the prime meridian until 1911. Even so, the French defined legal time as Paris Mean Time minus nine minutes and 21 seconds. In other words, this was the same time as GMT. France did not formally use to Coordinated Universal Time (UTC) as a reference to its standard time zone (UTC+1) until August in 1978. From then onwards, it was decreed that French legal time should be determined from UTC, in which legal time would be obtained by adding or subtracting an exact number of hours to UTC.
French time moves from UTC+1 to UTC+2 during DST, following the European Union's (EU) daylight saving schedule. Spain also follows the EU daylight saving pattern. However, many parts of France and Spain are in skewed time zones and observe clocks shifted further away from the local mean solar time, therefore observing daylight saving time in winter with an extra hour in summer.
France and Spain are among a few countries in Europe that are described by some to be on "double daylight saving time" in the summer and "single daylight saving time" in the winter. There are some people who argue that, based on geographical location (longitude), these countries should be aligned with England when it comes to time. The Prime Meridian (0°) passes through Spain and France but they use the mean solar time of 15 degrees east (Central European Time) rather than 0 degrees – also referred to as Coordinated Universal Time (UTC). Both countries are at least one hour ahead of UTC so some people claim that these countries observe daylight saving time all year round, with one hour during winter and two hours during summer.
Italy
DST was adopted in Italy for the first time in 1916. The DST schedule started early in the year and finished towards the end of the year on an annual basis until the end of 1920. There was no DST schedule in Italy from 1921 to 1939. Mussolini revived DST in Italy during World War II (in 1940) and it remained in the country as an all-year daylight saving measure until November 2, 1942. The DST schedule was then back on track, starting around March or April and ending either in September or October (depending on the year) from 1943 to 1948. The year 1948 marked the start of a period in which DST was not applied in Italy.
DST was then brought back in the country in 1966, from late May to the end of September in most (but not all) years – the DST schedule would run either earlier or later in a few of these years during this period. Then from 1981 to 1995, DST was used from the last Sunday of March to the last Sunday of September. In 1996, Italy adopted the EU's DST schedule, which runs from the last Sunday of March to the last Sunday of October.
Scandinavia
In Norway, Daylight Saving Time has been introduced, discontinued and reintroduced quite a few times during the 20th century. When daylight saving was reintroduced in Norway during the late 1950s and early 1960s, controversy erupted. In 1965, the Norwegian parliament discontinued the daylight saving arrangement. However, it was re-introduced in 1980 and Norway follows the EU's daylight saving schedule.
On another note, prior to daylight saving time being re-introduced in Sweden on April 6, 1980, a major Swedish newspaper, Dagens Nyheter, published an April Fool's joke on April 1 that year. According to the joke, daylight saving time was already introduced almost in secret with nearly no public information, causing chaos with timing and transportation. In reality, this did not happen.
Turkey
In 2008 Turkish Energy Minister Hilmi Guler announced that the government considered implementing daylight saving time all year round, according to Anatolian Agency. After a meeting in Ankara, the Energy Minister told reporters about plans to implement daylight saving time all year round. Guler's proposition sparked a reaction from the Turkish Foreign Ministry, which objected to the proposal, saying that such a plan would increase the time difference between Turkey and other countries in Europe and could have negative effect on trade relations.