Aug

18

Fun Holiday – Mail Order Catalog Day
August 18 is Mail Order Catalog Day, an annual holiday that celebrates the old-fashioned way of shopping by choosing items from a printed catalog, and ordering and paying for it through the post/ mail or over the telephone.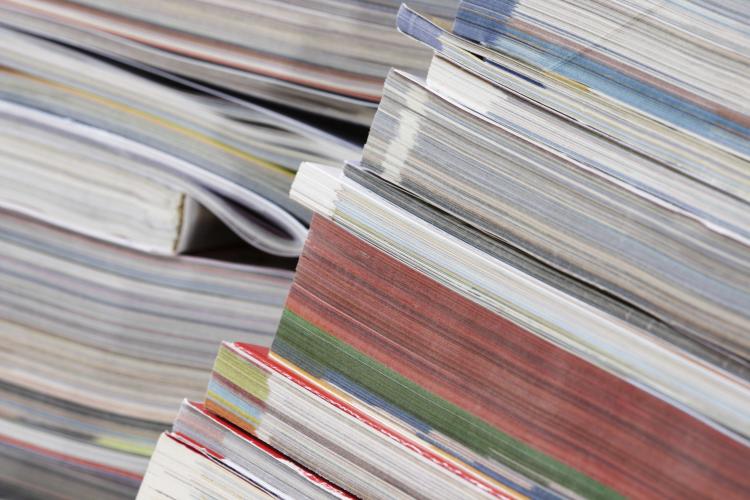 It is believed, that the unofficial holiday commemorates the anniversary of the day in 1872 when American entrepreneur Aaron Montgomery Ward sent out the first modern mail order catalog to customers in Chicago.
Mail order catalogs or mail order catalogues are a type of direct marketing strategy where companies can communicate directly and personally with the customers. The catalog is a publication, not unlike a magazine, that lists all the items available to buy from a business and their prices.
Colorful History
Mail order shopping has a colorful history. Historians believe that one of the first shopping catalogs was produced in the late 15th century, when Italian publisher, Aldus Manutius of Venice, published a list of books his company - Aldine Press - was printing.
In 1667, William Lucas published a gardening catalog in England, and in 1744, Benjamin Franklin became one of the first people in America to print a catalog from which people could choose to buy books and scientific publications.
Mail order shopping did not become popular in the United States until the early 19th century when farmers and book publishers started taking advantage of the newly-started national postal service and an expanded railway system to sell seeds and books all over the country. By the 20th century, mail order catalogs selling anything from groceries to full-fledged homes became a big part of daily mail received by people.
Today, with the advances in Internet technology, printed mail order catalogs are quickly being replaced by online shopping.
How to Celebrate?
Order something from a mail order catalog. Yes, despite the decline in their popularity, some companies still publish mail order catalogs. Pick one up and spend some time going through it today.
Visit your local thrift store of flea market and look for vintage mail order catalogs. For many years, businesses spent a lot of money and time creating the perfect catalog. Today, they are not only a glimpse of life back in time, but are also highly coveted for their artistic value.
Did You Know…
…that the Hammacher Schlemmer is the oldest mail order catalog still in print today? The catalog was first printed in 1848 and sells hardware and tools.
Mail Order Catalog Day Observances
Fun Holiday: Mail Order Catalog Day Observances
Year
Weekday
Date
Name
2023
Fri
Aug 18
Mail Order Catalog Day
2024
Sun
Aug 18
Mail Order Catalog Day
2025
Mon
Aug 18
Mail Order Catalog Day
2026
Tue
Aug 18
Mail Order Catalog Day
2027
Wed
Aug 18
Mail Order Catalog Day
2028
Fri
Aug 18
Mail Order Catalog Day
2029
Sat
Aug 18
Mail Order Catalog Day
2030
Sun
Aug 18
Mail Order Catalog Day
2031
Mon
Aug 18
Mail Order Catalog Day
2032
Wed
Aug 18
Mail Order Catalog Day