Mar

20

Fun Holiday – Proposal Day
March 20 is Proposal Day, a day to pop the question and ask your significant other to marry you.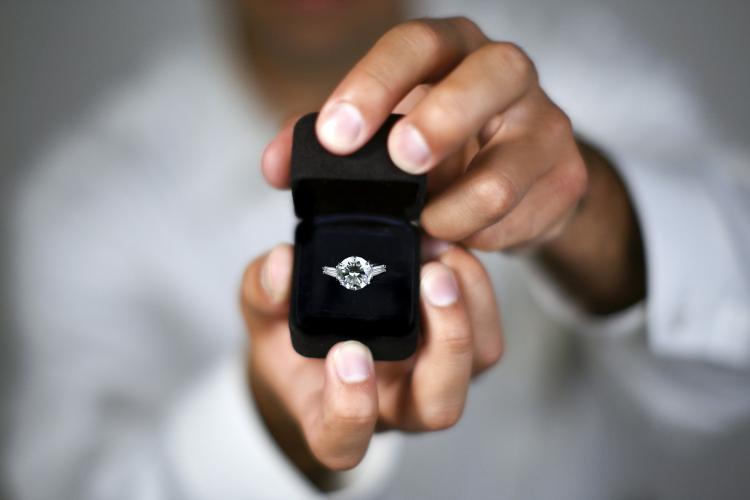 The unofficial holiday encourages people to propose marriage to their significant others.
Rings as a Symbol of Engagement
In many cultures, a proposal for marriage is accompanied by an engagement ring. The ring is usually worn by the female partner for the time between the acceptance of the proposal and the wedding ceremony.
Breaking Tradition
Traditionally, it is the male partner who makes the proposal, but there are some countries where the woman can propose marriage to her sweetheart on a Leap Day. These days, however, these traditions are no longer set in stone and women as well as men can propose marriage to their significant others.
A similar holiday, Propose Day, is sometimes celebrated on the day after Valentine's Day.
How to Celebrate?
If you have a significant other who you would like to settle down with, take the plunge and ask them to marry you. If you don't have a significant other yet, today is the day to start looking for one.
Did You Know...
...that the ancient Romans were the first people who wore engagement rings as a way to signify that a person was no longer available for marriage?
Proposal Day Observances
Fun Holiday: Proposal Day Observances
Year
Weekday
Date
Name
2023
Mon
Mar 20
Proposal Day
2024
Wed
Mar 20
Proposal Day
2025
Thu
Mar 20
Proposal Day
2026
Fri
Mar 20
Proposal Day
2027
Sat
Mar 20
Proposal Day
2028
Mon
Mar 20
Proposal Day
2029
Tue
Mar 20
Proposal Day
2030
Wed
Mar 20
Proposal Day
2031
Thu
Mar 20
Proposal Day
2032
Sat
Mar 20
Proposal Day