Aug

6

Fun Holiday – Sisters' Day
The first Sunday of August every year is celebrated around the world as Sisters' Day.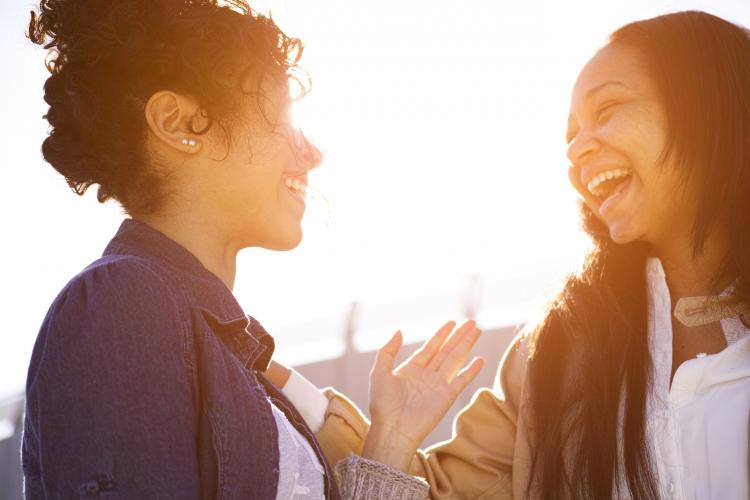 The unofficial holiday honors the strong bond that people share with their sister(s). Sometimes called National Sisters' Day in the United States, the holiday encourages people to celebrate the special relationship between them and their sister(s).
This is a day to acknowledge the joy and love that your sister brings into your life and to make sure that she knows that you cherish all that she does for you.
Describes Many Different Relationships
While sister is usually used to refer to a female sibling, the term can be used for a variety of relationships. In many cultures, the term is used to address a female nurse, a woman who is in religious service, like a nun, or any other unrelated woman who shares a person's religion. Members of a sorority - a female social organization on college campuses - also call each other sisters.
How to Celebrate?
If you live far from your sister, call them or send them a card telling them how much you love them and appreciate them.
If you live close to them, visit them or take them out for a nice meal and treat them to their favorite dessert.
Don't have a sister who you share genes with? What about celebrating your female friends who have provided you the love and support that only a sister can?
Did You Know...
...that a similar holiday, Rakshabandhan or Rakhi is celebrated by those who follow the Hindu religion around the same time as Sisters' Day? Celebrated every year on a full Moon day, the holiday honors the sacred bond between brothers and sisters.
Sisters' Day Observances
Fun Holiday: Sisters' Day Observances
Year
Weekday
Date
Name
2023
Sun
Aug 6
Sisters' Day
2024
Sun
Aug 4
Sisters' Day
2025
Sun
Aug 3
Sisters' Day
2026
Sun
Aug 2
Sisters' Day
2027
Sun
Aug 1
Sisters' Day
2028
Sun
Aug 6
Sisters' Day
2029
Sun
Aug 5
Sisters' Day
2030
Sun
Aug 4
Sisters' Day
2031
Sun
Aug 3
Sisters' Day
2032
Sun
Aug 1
Sisters' Day