Nov

16

Fun Holiday – Use Less Stuff Day
The Thursday before Thanksgiving day is Use Less Stuff Day.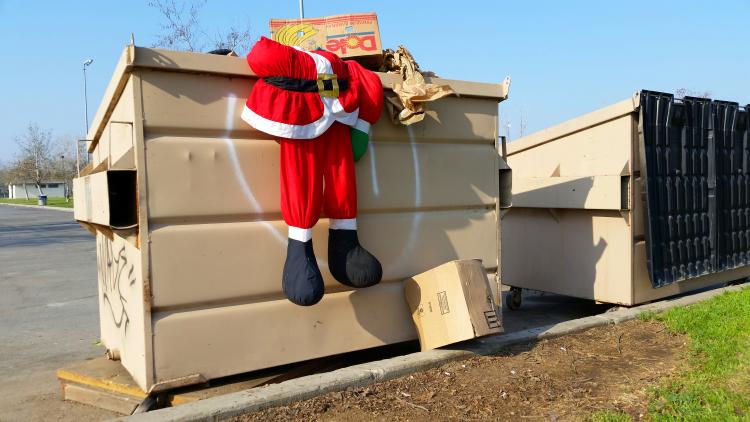 In anticipation of some of the year's biggest and busiest shopping days in the United States - Black Friday and Cyber Monday, the unofficial holiday encourages people to buy and use fewer things in order to reduce environmental waste and lower their energy use.
25% More Trash
The holiday was created as a response to the huge amounts of trash created by people around the U.S. during the holiday season that begins with Thanksgiving day and ends with New Year celebrations. Some estimates show that trash production in the U.S. increases by 25% during the winter holiday season. This means that American families generate about 4 to 5 million ton of extra waste in just a matter of a month!
Friday after U.S. Thanksgiving is Buy Nothing Day.
How to Celebrate?
Celebrating Use Less Stuff Day is easy - just reduce, reuse and recycle. Here are some more ways to make your holiday season a green holiday season:
Make a conscious decision to reduce your consumption during the holidays. Instead of buying physical gifts, give them your time. Volunteer to babysit or help a friend with house improvement projects.
Have a friend who likes movies or the theater? Buy them tickets to go watch a film or a play as a holiday gift.
Give a donation in your friend's or family member's name to their favorite charitable organization.
Hand make gifts and wrap them in re-usable or biodegradable packaging.
Send electronic greeting cards instead of paper holiday cards to your family and friends.
Host a garage or yard sale and get rid of all the things you have not used in the past few months.
Did You Know…
…that about 38,000 miles of ribbon is used and discarded around the holidays every year? This is enough ribbon to tie a bow around the Earth!
Use Less Stuff Day Observances
Fun Holiday: Use Less Stuff Day Observances
Year
Weekday
Date
Name
2023
Thu
Nov 16
Use Less Stuff Day
2024
Thu
Nov 21
Use Less Stuff Day
2025
Thu
Nov 20
Use Less Stuff Day
2026
Thu
Nov 19
Use Less Stuff Day
2027
Thu
Nov 18
Use Less Stuff Day
2028
Thu
Nov 16
Use Less Stuff Day
2029
Thu
Nov 15
Use Less Stuff Day
2030
Thu
Nov 21
Use Less Stuff Day
2031
Thu
Nov 20
Use Less Stuff Day
2032
Thu
Nov 18
Use Less Stuff Day