Nov

10

Fun Holiday – Vanilla Cupcake Day
November 10 is Vanilla Cupcake Day, an annual excuse to bake and consume copious amounts of the delicious dessert.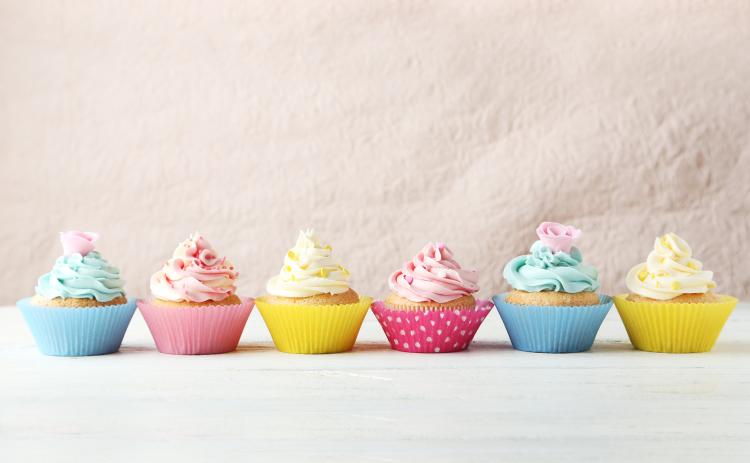 The unofficial holiday is also known as National Vanilla Cupcake Day in the United States.
Fairy Cakes
Vanilla cupcakes are single serving cakes that are made by adding vanilla essence or extract to the cake batter and to the icing or any topping. Thought to have been invented in the US, cupcakes got their name from being baked in cup-shaped molds. In the United Kingdom, they are known as fairy cakes, while in some parts of Australia, cupcakes are called patty cakes.
Second Most Expensive Spice
A native plant of Mexico, vanilla is a flavor that is extracted from the seed pods of the Vanilla orchid. Considered to be one of the most expensive spices in the world, second only to saffron, it was first cultivated by the Totonac people on Mexico's eastern coast. The spice was then introduced to Europe by the Spanish in the 16th century by Spaniard, Hernán Cortés, who is also credited for bringing chocolate to Europe. Rumor has it, that it was Thomas Jefferson who brought vanilla from France to America in the late 1800s after he was treated to vanilla flavored ice cream in Paris.
Until late 19th century, Mexico produced almost all of the world's vanilla. Today, however, it only produces about 10% of the total world production of the spice. Madagascar and Indonesia now produce the bulk of the world's vanilla.
Plain Vanilla
Despite the expense associated with it, vanilla is one of the most sought-after flavors in the world. Today, it is used in a variety of food items, including cakes, ice creams, and drinks; and products like perfumes and candles, even though it is considered to be one of the plainest flavor available – the term plain vanilla is often used to refer to things that are very basic and ordinary.
How to Celebrate?
Bust out your baking supplies and back some delicious vanilla cupcakes. Don't forget to share with family, friends, and co-workers.
Prefer chocolate instead? Just wait for 11 months, and you'll be able to celebrate Chocolate Cupcake Day on October 18.
Did You Know…
...that vanilla is the only fruit-bearing and edible orchid in the world?
Vanilla Cupcake Day Observances
Fun Holiday: Vanilla Cupcake Day Observances
Year
Weekday
Date
Name
2023
Fri
Nov 10
Vanilla Cupcake Day
2024
Sun
Nov 10
Vanilla Cupcake Day
2025
Mon
Nov 10
Vanilla Cupcake Day
2026
Tue
Nov 10
Vanilla Cupcake Day
2027
Wed
Nov 10
Vanilla Cupcake Day
2028
Fri
Nov 10
Vanilla Cupcake Day
2029
Sat
Nov 10
Vanilla Cupcake Day
2030
Sun
Nov 10
Vanilla Cupcake Day
2031
Mon
Nov 10
Vanilla Cupcake Day
2032
Wed
Nov 10
Vanilla Cupcake Day